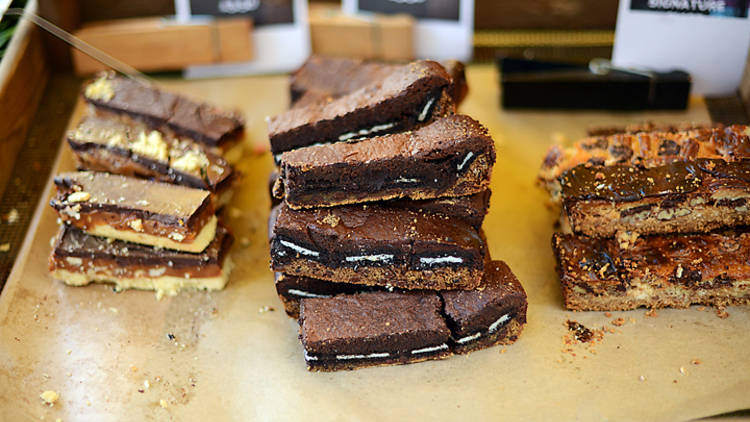 Forget that marmalade-eating bear: there's plenty else going on in W2.
Is there actually a vibe in Paddington?
While its giant Victorian railway station is still the first thing that springs to mind, Paddington has transformed over the last 20 years. Changing its rep from dilapidated den to high-flying leisure hotspot, it offers a mix of culture, food, gardens and canals.
Lovely. Where do I go for a bite to eat?
Merchant Square, one of Paddington's newest developments, hosts street-food market Crave, which runs twice-weekly from 12 to 3pm, while monthly market Kerb takes place at Paddington Central (Sheldon Square). Give Beany Green (Sheldon Square) a bash, with its Aussie take on fresh, natural food including the magnifcent Bondi breakfast. For dinner, stroll along the canalside to the Little Venice-based Summerhouse (Blomfield Road) for award-winning seafood. Their sister spot The Waterway (Formosa Street) serves European bistro further up the towpath.
Where can I go on for a drink?
Try local trendy hotspot Kupp (Merchant Square) for a Scandi-style experience. South of the station lies nineteenth-century haunt The Victoria (Strathearn Place), which opened on the first day of said queen's reign and has since hosted everyone from Charles Dickens to Daniel Craig. The Mad Bishop & Bear (Paddington Food Mall) is no regular train station dive, rather a craft-ale haven that stocks Castle Rock among its tipples. For a mean coffee, Monocle's first café-bar, Kioskafé (Norfolk Place), boasts cool moustaches and flat whites aplenty.
…Continue reading the full article
HERE